We rented two movies this weekend and
here's
my thoughts on them.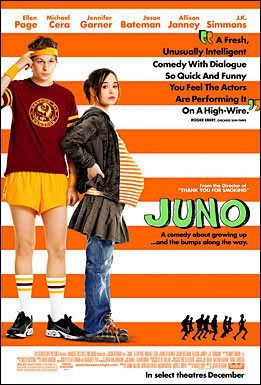 Juno was a interesting movie. Ricky and I had seen it on the MTV movie awards and it won a few awards. I thought it was cute. It keeps you into the movie with the witty words and strange little things that happen. Not one that we have to buy but it was cute to watch.
Semi-Pro was one that I know I wouldn't buy even if it was 1.00. I just didn't think it made any sense. I'm not a big fan of Will Ferrell anyway but this didn't help matters at all.
* The language in this movie is really bad! Plus they use the retard word and I don't think it needs to be in any movie (blog on that another day)
The bucket list comes out Tuesday and I can't wait! I've been wanting to see that movie for months!
Yippee
!!